Only 1 Time Payment
Lifetime-Owner Membership
VIP Members Area Access
MoringaCon22 Replays Included
This Offer is only available to the first 100 Lifetime-Owner Members.
Receive your share certificate and have voting rights.
Collectively Owner-Members earn 51% share of the profits. Learn More.
30 day money back guarantee.

ONLY AVAILABLE TO THE FIRST 100 LIFETIME/OWNER MEMBERS

$1,000 One-Time Payment comes with a Lifetime/Owner Membership Share Certificate & Voting Rights. Earn Dividends from Profits.
✅Shipped to your Door. When it's completed, A Hard Copy of Grow Moringa, The Ultimate Guide - A Complete Farmers Manual & Certification Course.

✅ This Enterprise Premium Package Is For Someone Interested In Making A Living From Moringa and earn dividend profits from the collective business. Owner-Members Share 51% Ownership of Grow Moringa Inc.

✅ MoringaCon22 Replays Included.
Over 31 Hours of Moringa Business Training and Content from the 3-Day Online Conference Event Watch all Recordings.

✅ VIP Members Area Includes Initial On-Boarding to the Grow Moringa Collective VIP Members Areas, Start-up Ideas, Initial Tree Design Ideas and Opportunities to Grow your Moringa Business.
✅ VIP Members Area Includes A Time Frame to Profit, Scope of Work, Cost Analysis and ROI for your Intended Project.

✅Learn the Requirements Needed To Successfully Lease or Rent Your Property With The Intent to Farm Moringa. Put Your Unused Land To Good Use.
✅GET ON THE MORINGA MAP Membership Includes (your custom PIN on the Moringa Map). Get Calls and Make Sales. More Profits Today!


✅ Membership Includes A Free Moringa Love T-Shirt
✅ Membership Includes Free Custom Affiliate Key Chain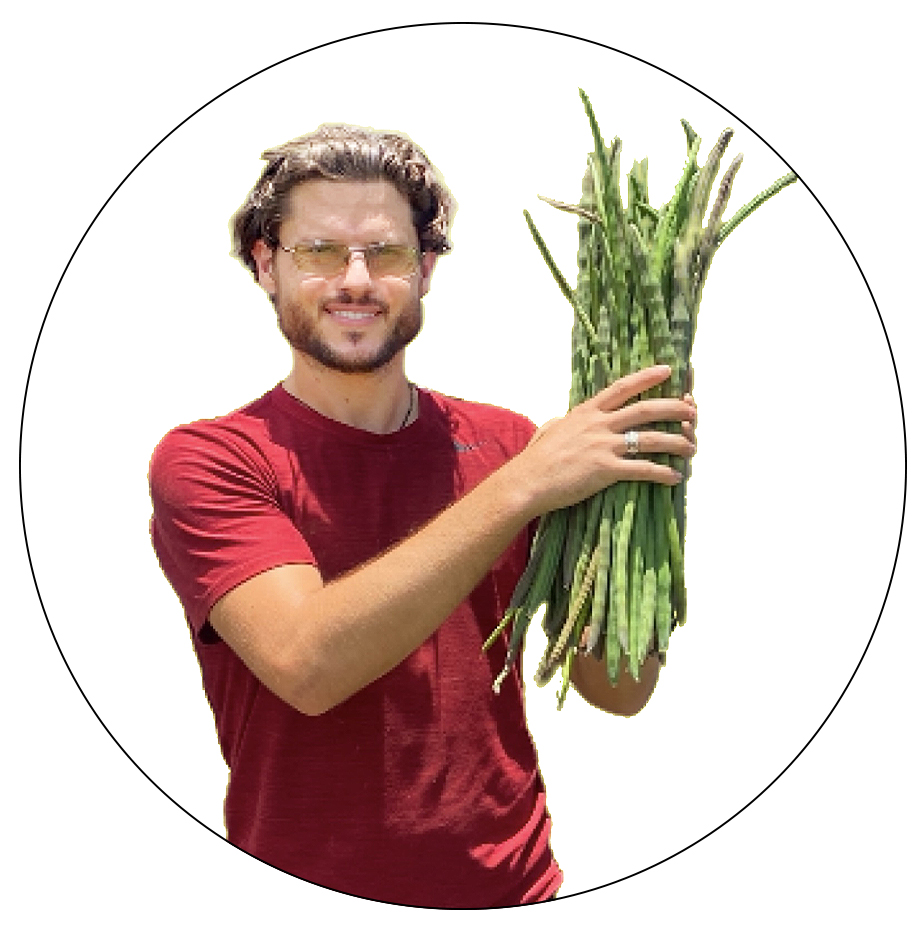 A Message From
Kendrick Henry, M. Arch
"In 2015, I started planting moringa trees around the Tampa Bay area, on other people's properties. Since then, I've established over 300 locations planting tens of thousands of moringa trees. Then, I founded the Grow Moringa Collective to educate others on growing moringa for personal use or for a business. That has led me to develop a line of moringa products that are grown and supplied by The Grow Moringa Collective 'Certified' Grower Members. We're proud to announce the hard work of many growers is now available to you. I demand exceptional growing practices with rigorous testing so that way our Grow Moringa Shop Products are proven safe and effective in providing the maximum health benefits. Only the cleanest ingredients and 100% organic."
Kendrick Henry 'The Father of Farmitecture' has a masters degree in architecture. He designs and builds farm houses and their surrounding landscapes while helping others achieve financial freedom through the art of farming moringa trees.
His path to growing moringa trees started after noticing how difficult it was to eat local and approached this problem by becoming a farmer. Ask Kendrick how you can get started making a living from growing moringa today.
Check your inbox to confirm your subscription